Bootstrap eCommerce Template Overview
StoreM4 Theme is a super clean, spacious and unique e-commerce theme website, that focuses on the key elements, with simplified customization and can be set up in few minutes, without necessarily been a tech savvy. Using this theme will make adding fresh content and product reviews very fast and easy and it runs on one of the HTML Bootstrap templates - the Mobirise 4 theme.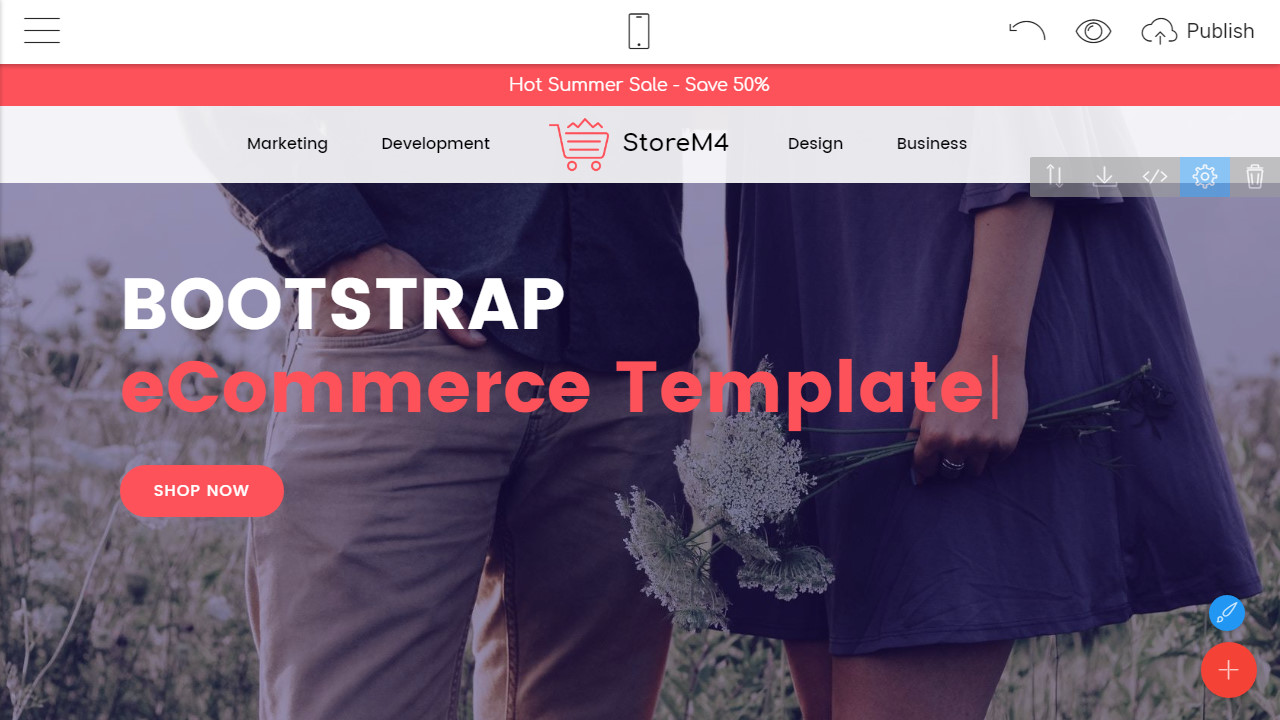 The StoreM4 bootstrap ecommerce template website Features
Different Home Pages
Fully Responsive Design with Beautiful and Unique Layout
Google Web Fonts
Unlimited Styles with Latest Colours Options
Bootstrap For Basis
For the sole sake of the huge number of resources available for bootstrap and its feature-rich characteristics coupled with its development components such CSS, Javascript, and HTML, it was used in the design of this website to provide more responsiveness and catchy front-end framework among others.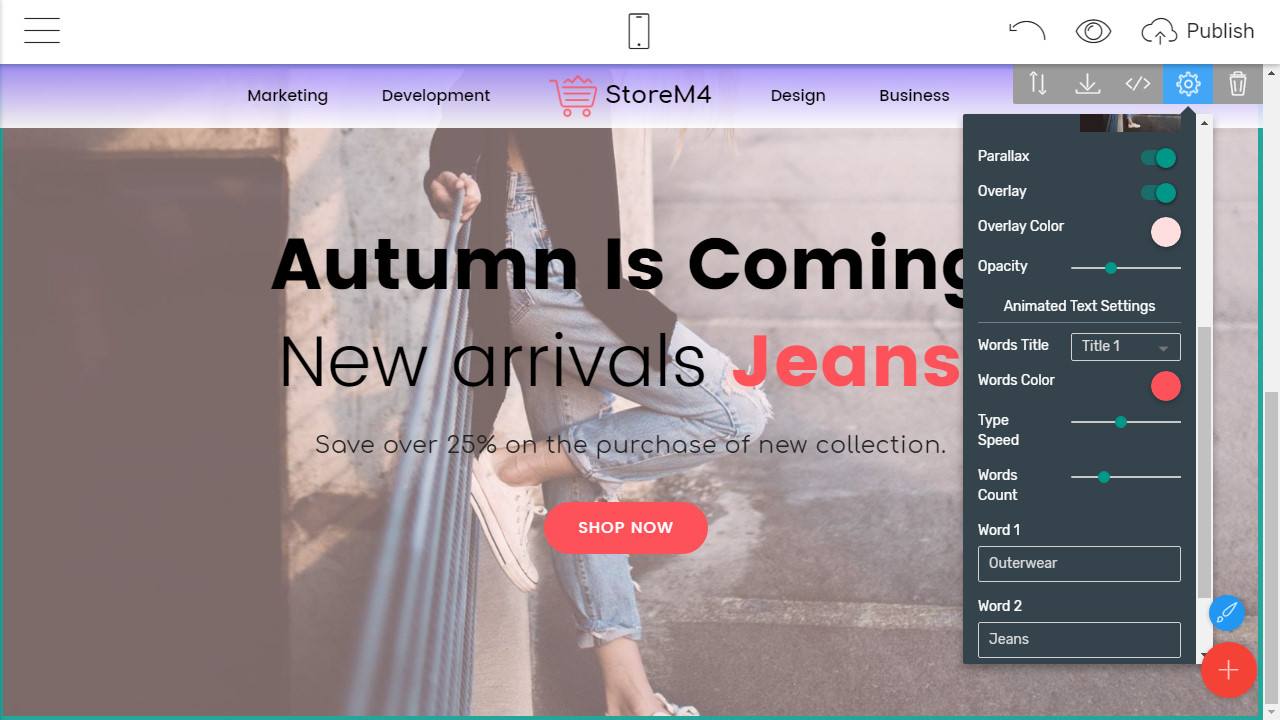 Ease Of Use
Gone are the days were a professional web development personnel or company's service needs to be employed for website building, StoreM4 theme improves your site by giving it that shiny, fully responsive design template, with great accessibility and simplicity.
You don't need to be an absolute tech savvy to use this bootstrap ecommerce template because all demos are imported with just one click. Amazing right?
In order to create an eCommerce website, go right ahead and modify your whole site's color scheme, header positions, and give it that beautiful new unique layout all with single clicks!
Website Blocks
We've got different blocks or content that gives your site that standard template you desire, ranging from the Menu, Header, Slide Galleries, Features, Shops, all the way down to the tables, teams, social and footers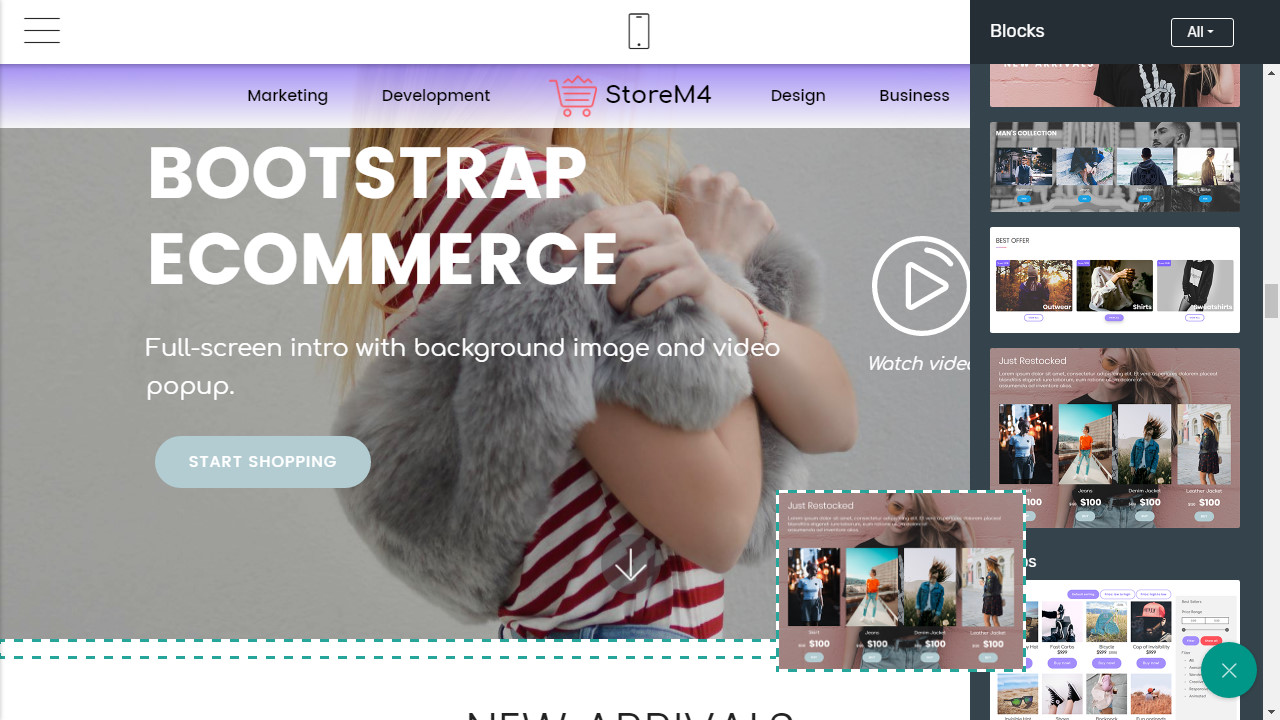 Features
StoreM4 themes creation process featured the bootstrap for the basis giving it more responsiveness among other advantages. Also featuring more than 80 blocks and other unique blocks for your e-commerce, plus great compatibility with the Mobirise 4 theme setting it far above the percentage of others.
Responsive Design
The dare needs to have a responsive website cannot be overemphasized. StoreM4 Bootstrap shopping cart template gives you a great chance for innovation to make that elegantly beautiful design pages. Look no further if you are looking for the perfect platform to handle your website project for absolute responsiveness.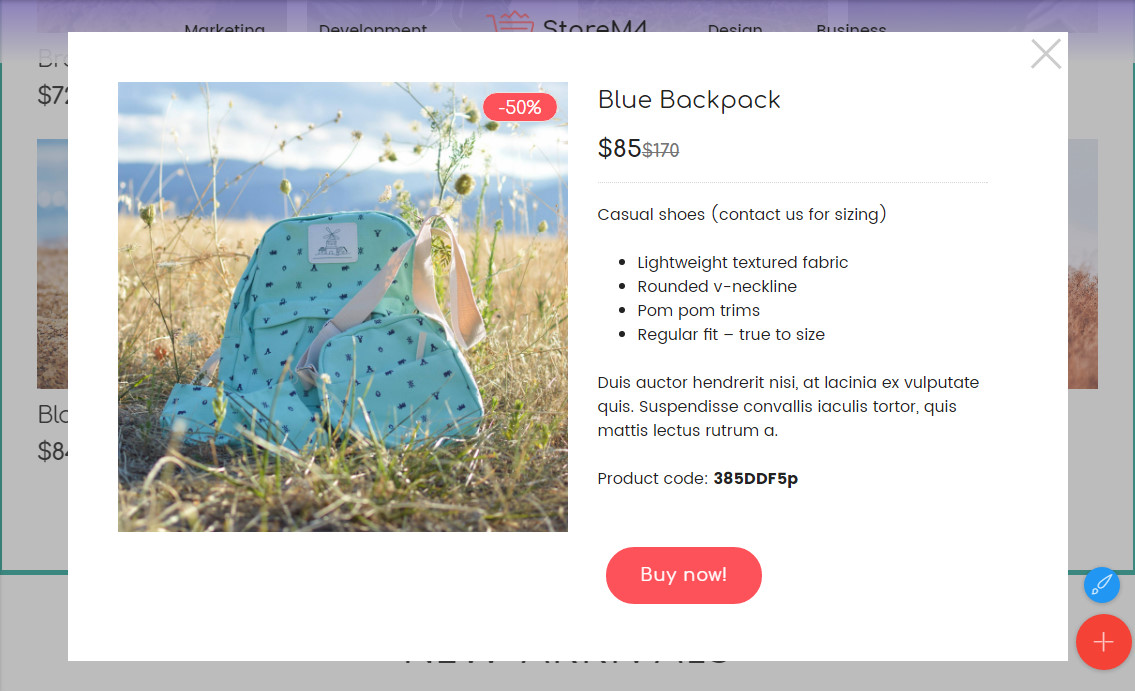 Advantages And Disadvantages
Advantages
It is Mobirise4 free Bootstrap template compatible
Reasonably spacious, unique and best for e-commerce
Has countless high quality and well-designed free bootstrap templates you can choose from and you can also make a change on them
It requires no special software for use and is highly flexible to use
Disadvantages
It is an e-commerce theme website and so the user is restricted to only this area
Conclusion
Using the StoreM4 Theme website for your project is a decision you will never regret considering the many features ranging from Bootstrap used for the basis, the Ease of use, the Blocks to, not the least, the very Responsive design that have been put in place to suit your e-commerce needs and its compatibility with the Mobirise 4 theme.