Impressive Law Firm Website Design | 8b How-to Guide
Hands down, the two best forms of legitimacy that a business can have are physical locations and websites. For many personal contractors, the thought of paying the cost of a building or office space is too expensive. Owning or renting a physical location can incur costs like rent, property tax, mortgage payments, and upkeep costs.
When you're starting a business and don't have a lot of capital to spend on a building, your best bet would be to start a website. Here's the problem though: not everyone knows how to build or even start a website. Fortunately, some companies noticed this problem and they've decided to do something about it... I'd like to introduce you to 8b Easy Website Builder!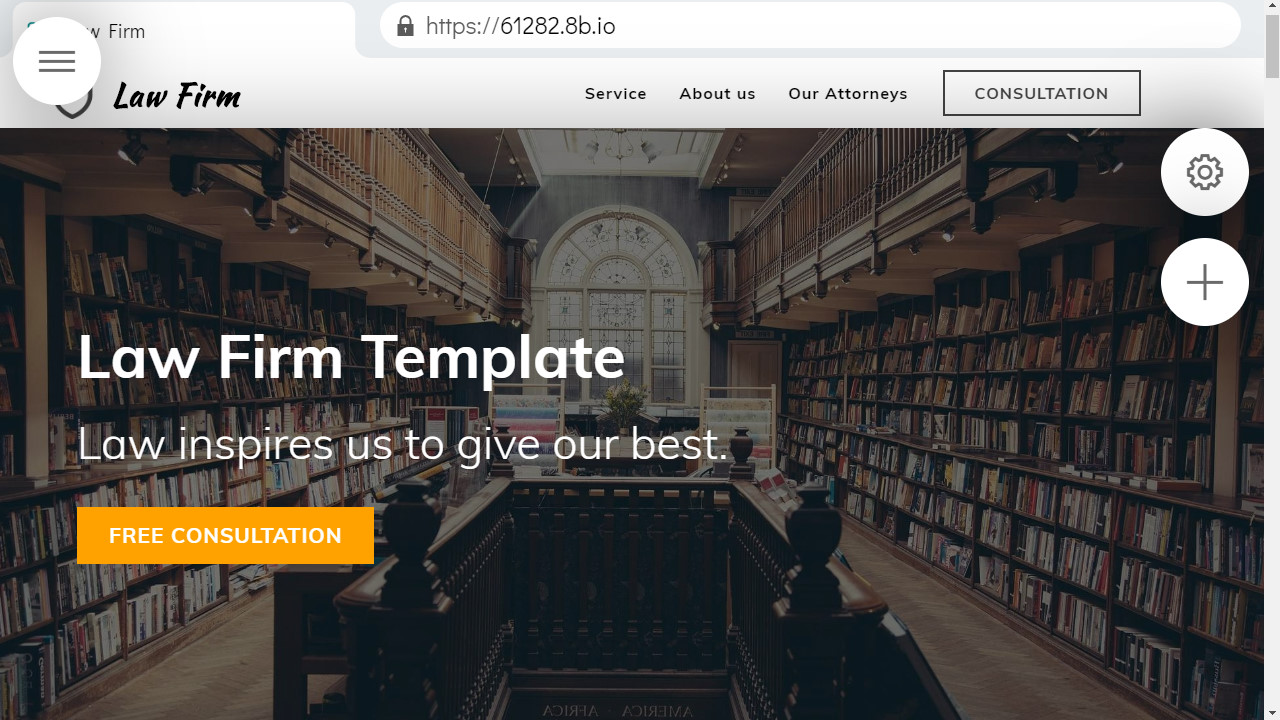 What is 8b?
8b is a free online website builder that has numerous templates based on modern website trends. Whether you're building on a law firm website design or creating a website from scratch, each website element is easy to edit and customize.
8b was designed for users that have never coded a website in their life. When you're trying to run a business, learning to code from the ground-up might be too much to handle. 8b offers business owners the chance to have a website that looks as good (if not better) as the #1 companies in their industry... without all the hassle.
Before we get in-depth with using 8b, you'll be happy to know that their web pages are equipped with an SSL certificate. For those that don't know what that is, it essentially means your website will come with state-of-the-art security. Users that visit your website will see that the page is secure and feel more confident to exchange information with you.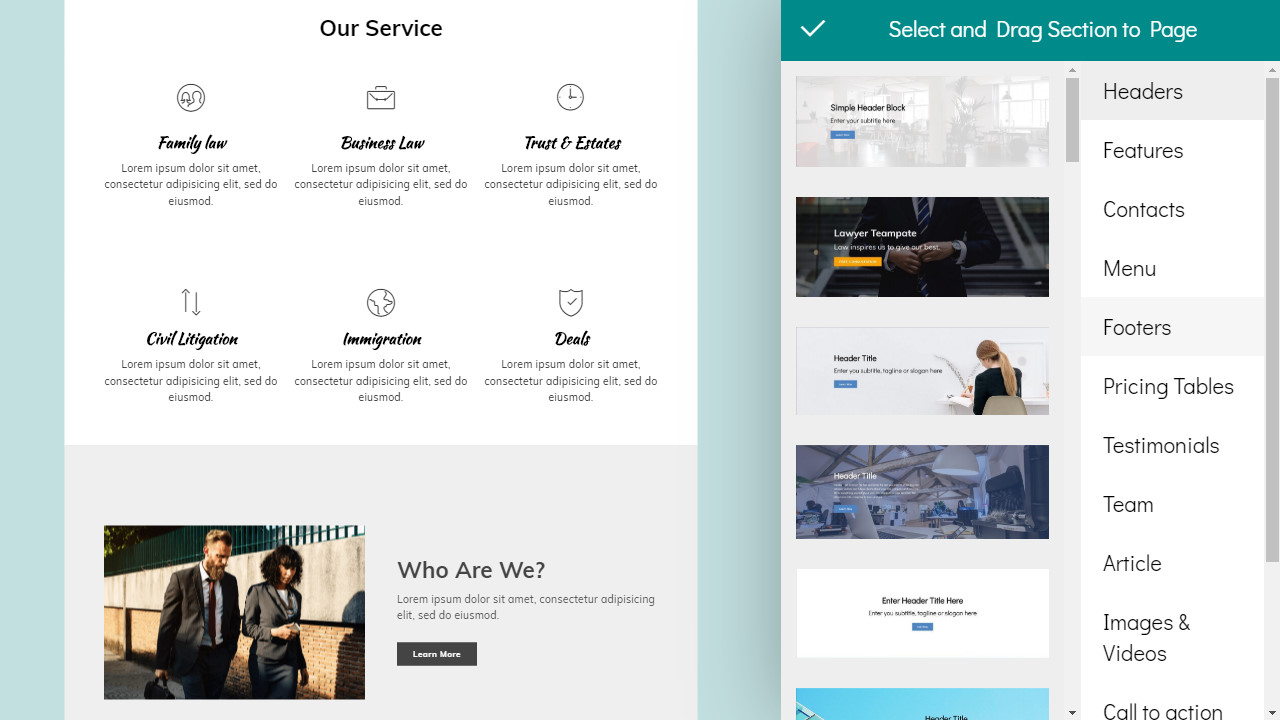 Using 8b to Build Your Website
In this post, we're going to be designing a website for a recently graduated practicing lawyer. Our lawyer in this example wants to build a website so that he can start attracting clients to represent them in their legal troubles.
First, visit 8b's website and click the drop-down menu with the text that says, "Select Here". We're going to select "Lawyer" from this list of options.
Once we have clicked on our selected the law firm website design, 8b will prompt you to name the website and then sign in with a Google account, Facebook account, or email. Select your most convenient option and sign in to continue the tutorial.
Once we've named our website and signed in, we're entered into the 8b interface. From here we can see an already beautiful template laid out for us to customize and match our lawyer's information.
Editing Your Template
Making changes to our website is easy and quick. When you see text, simply click on it to begin changing it. We'll click on where it says "Lawyer Template" and change the text to say, "John Doe's Legal Practice". I already like the orange button that offers a free consultation, so we'll leave that how it is.
Let's say we wanted to change the picture of the header of our law firm website design to something that fits our good friend John Doe the lawyer a bit better. To do so, simply click on the settings cog button in the top right to open the "Customize Section" field. Once this is open, you'll see the image of the man I the suit, click on this to open the menu to change the image.
8b is connected to Pixabay, an online gallery of free images that you can utilize to customize your website and make it look professional. You can either select a different image from Pixabay's gallery or upload an image of your own by clicking the green "Browse Computer" button.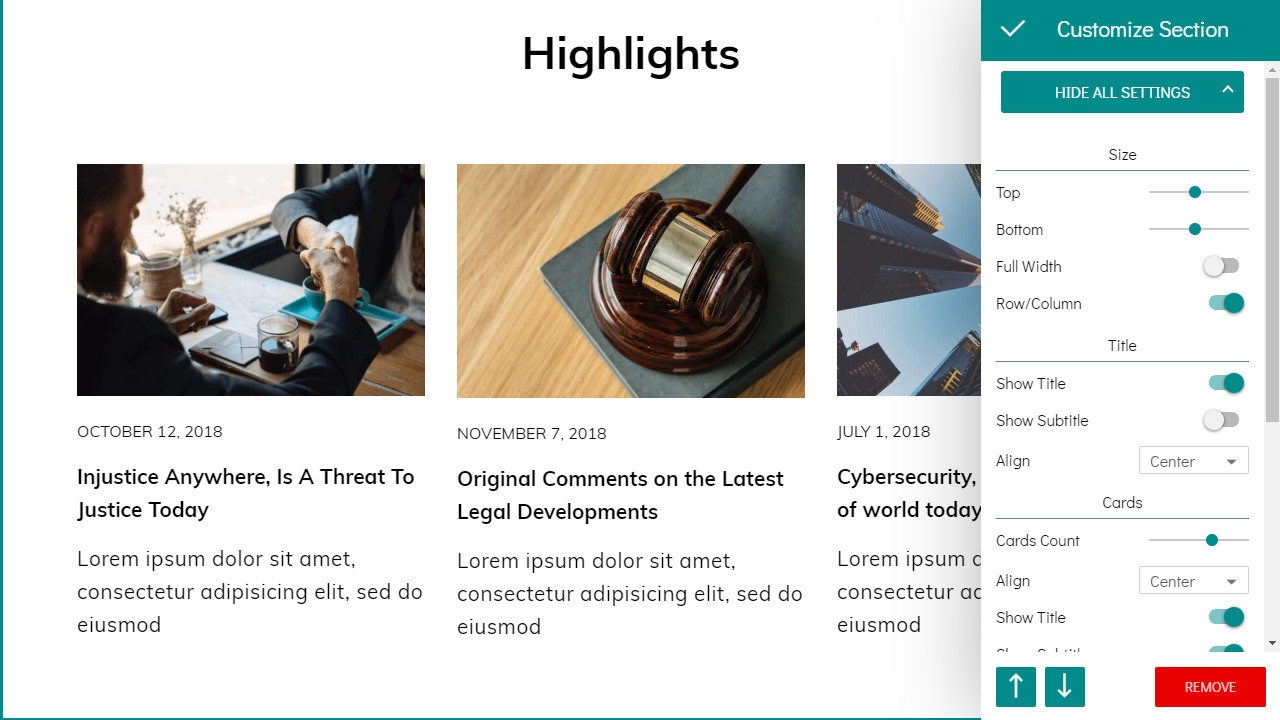 Once you're satisfied with the header, you can continue to scroll down your template and change the information and images as you see fit. If you'd like to add a hyperlink to an element on the page, simply highlight or click the text/image and select the button that looks like a chain link. You can easily see how to link to a page on your website, a section of a page on your website (this might be the header), or a website found online with an external URL.
Lastly, if you'd like to add another page to your website, click on the button in the top left with the 3 horizontal lines and select "Pages". From here, you'll see the "Create New Page option". Name your page and click on the blue check-mark and you'll see where you can begin customizing this new page. Simply mouse over the name of your website and you'll see the "+" button appear on the left side of the screen to begin adding new sections to the page.
Publishing Your Website
Once you're satisfied with the content on your web-page, you can again click on the top left menu button and select the "Publish" option. This will publish your website to a temporary ".io" link, but you'll see where you can conveniently connect your domain.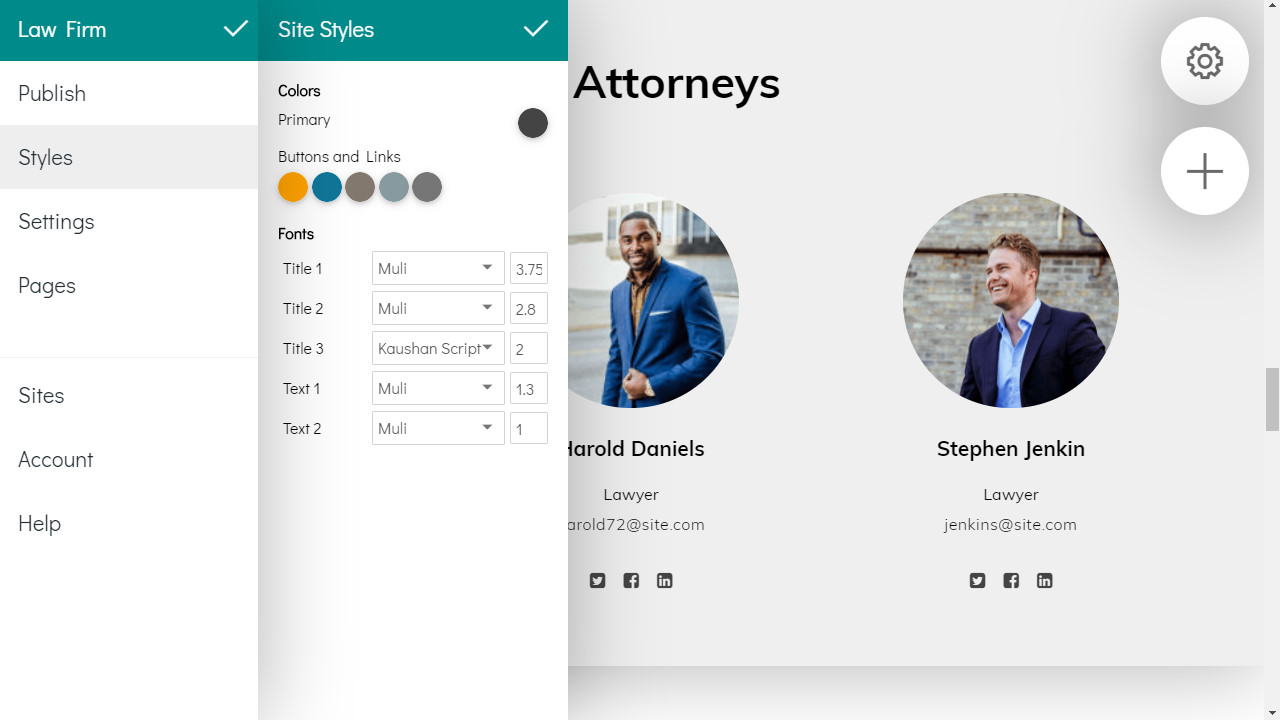 To purchase a domain, you can utilize any domain and hosting services. Now, their prices vary, but you'll need to research which provider you think will work best for your needs/budget.
What are the Advantages of 8b?
8b is fast, friendly, all online, and an easy to use platform to build websites. It comes equipped with an SSL certificate for security, mobile phone optimization, and easy connectivity points for web analytics or domains.
Every step of the way with 8b is easy. You don't need to have any experience with building websites. A lot of the templates that 8b provides are already designed well, they just need your specific information.
In Conclusion
8b is perfect for those that want to set up a website quickly without the need to learn complex web development. 8b will help save you money and give your business a more legitimate perspective to your potential market.
The only cost you'll incur when utilizing 8b will be the price of the domain name via a web hosting service. So, if you're looking to save money and easily create a website, then 8b has you covered.