PayPal Shopping Cart - Create an e-Commerce Website Easily
As the world becomes a more complex place, one aspect of it has made our lives a lot easier.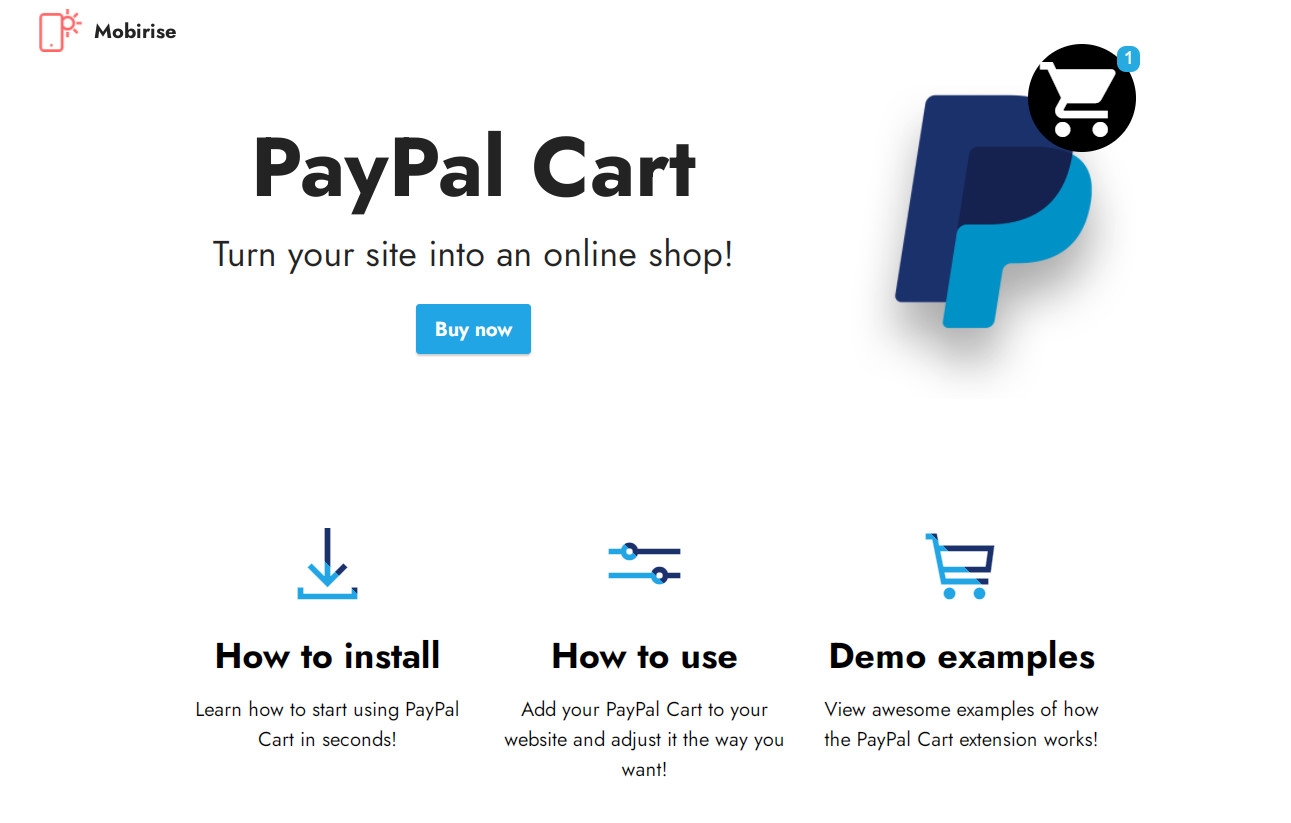 The IoT, internet of things, has presented an incredible range of opportunities and benefits for us to take advantage of. From speaking to friends from around the world to create a stronger business presence, one of the most important parts of the internet is eCommerce. Businesses have been able to move their stores online, not only saving on storage and staff costs but also allowing them to make their products and services available worldwide. There are more than 1 billion websites currently online, truly showing how great the demand for online retail is, as well as emphasizing the competitions. If you are considering creating a website or want to offer eCommerce services then this is the article for you, covering one of the best website builders and a cart extension.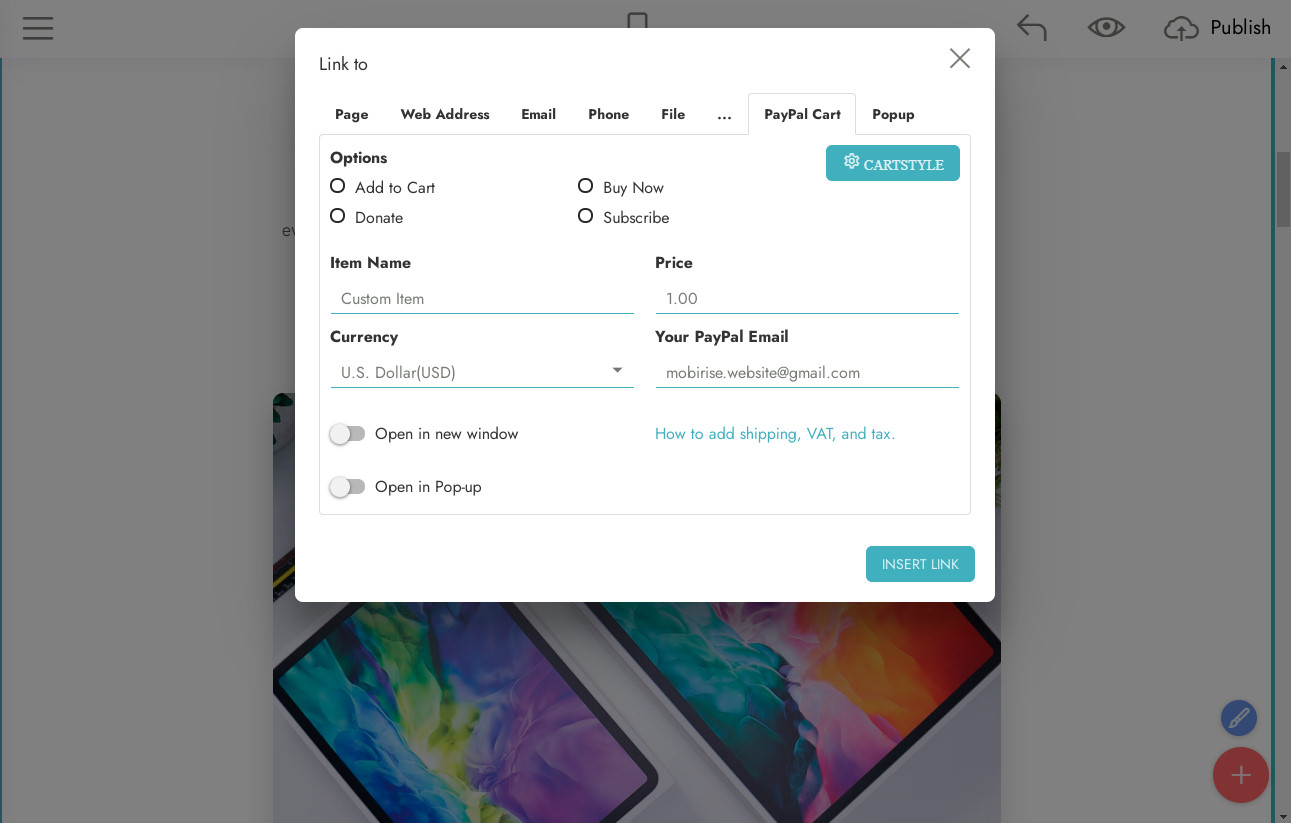 The Mobirise is a favorite among businesses, old and new, boasting variety, and ease of use. Unlike other more complex platforms, the Mobirise HTML website builder doesn't require any use of code making it the better option for newcomers, while their additional features make it a great fit for more intricate websites too. They use the basis of drag and drop, meaning you can select and place website features without any difficulty. You can also select from an incredible range of themes, further enhancing users' experience and ease of use. Unlike other builders, you don't have to code in features that aren't free, Mobirise allows you to purchase extensions. If you want to move your store or services online then Mobirise may be the perfect fit for you, making it easy for you to upload and manage sales with their PayPal Shopping Cart.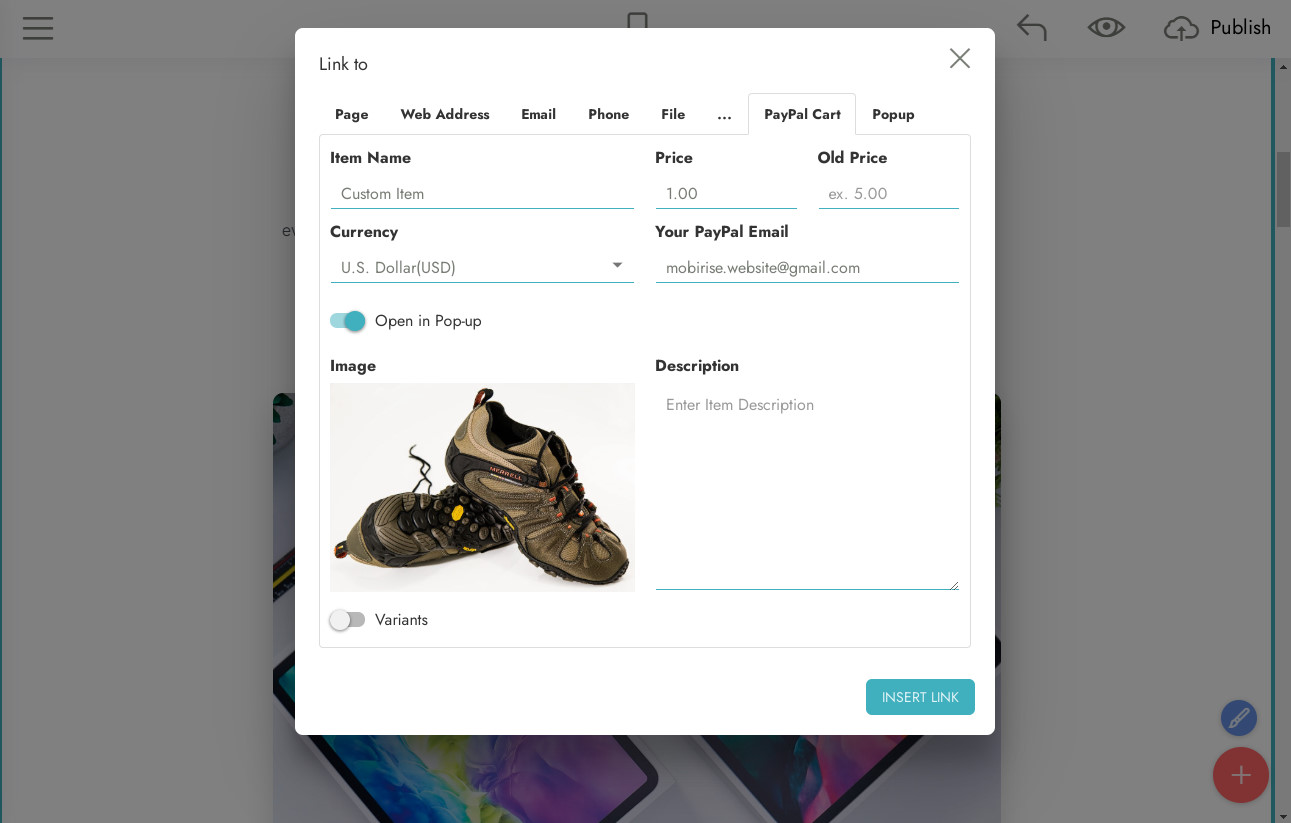 About the PayPal Shopping Cart
No matter what reason you need it for, the PayPal Shopping Cart is a secure way of introducing payment processing on your website. PayPal is a payments system used worldwide, ensuring all your users and potential customers are able to purchase or make payments on your website. It's easy to install and even easier to use. You will be sent easy step by step instruction via email which will ensure a deeper understanding of the extension, as well as teaching you how to customize it to your needs. The parameters of the PayPal Shopping Cart are extensive, offering a payment option for every use case. From simple "Buy Now" buttons that redirect you to price tables that break down your service costs, Mobirise website builder has created an optimized environment for any eCommerce business looking to accept payments. You are also able to accept donations with the PayPal cart extension, extending its services to charities and community-based projects. Offering so many options, on top of ease of use, let's further discuss how to use it.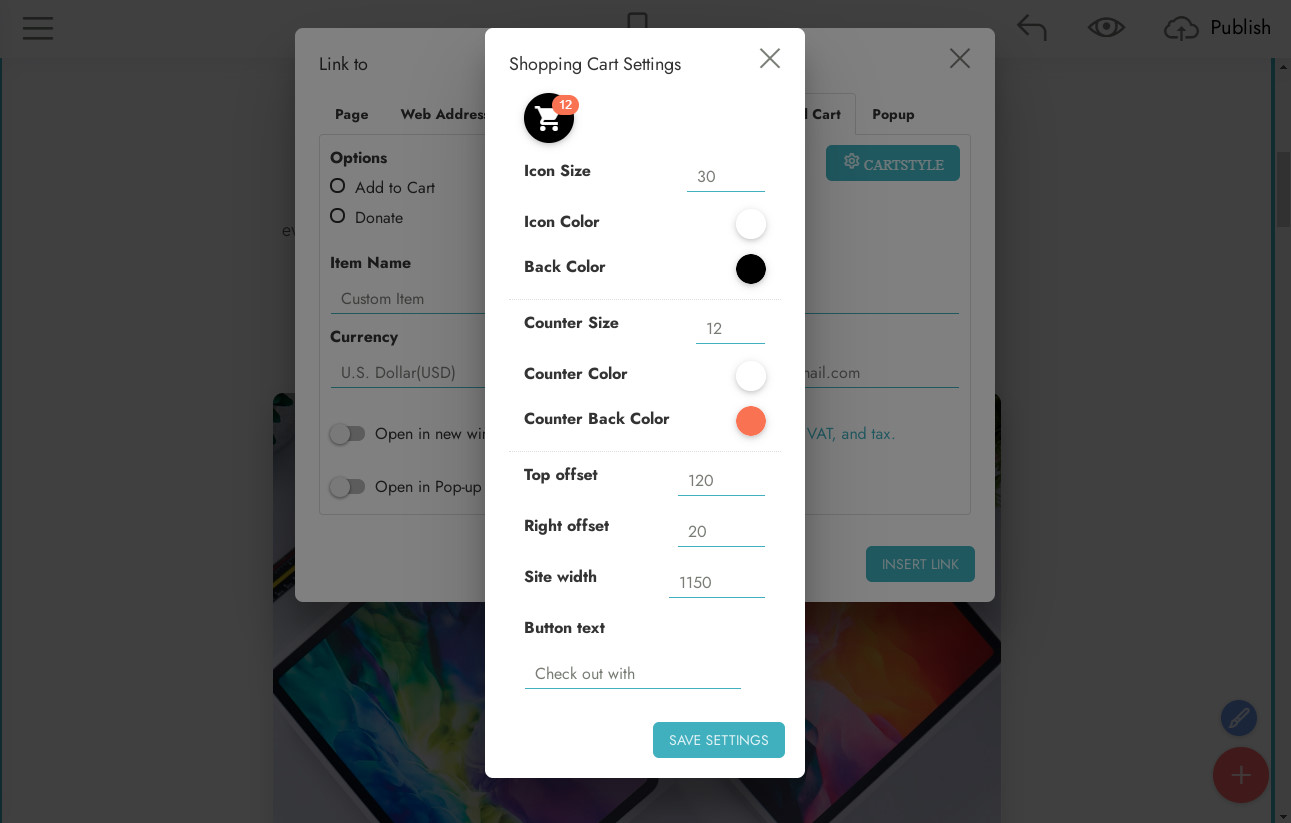 As already stated, the PayPal cart extension is pretty simple, great for the lesser and more knowledgeable businesses and website builders. From the drag and drop features to the diversity of options, your usability was greatly taken into consideration. Once you have downloaded the extension and followed all the instructions to set it up, adding payment options onto products is simple. From the Mobirise, you will have the ability to select the PayPal cart tab, where a range of fields will appear. You will select the "Insert Link" button, which will allow you to choose between "Buy now", "Add to cart" and "Donate". A tab will then open, allowing you to enter the product name, price, and description within the allocated fields. And it's that simple with Mobirise website builder!
Conclusion
Overall, it's clear that Mobirise has put a great deal of thought into creating a secure and easy to use platform for eCommerce stores to build on. Taking into consideration all different skill sets and levels, the lack of coding needed and a variety of extensions available is a great asset to have on a web builder. The PayPal Shopping Cart is also very simple to use and allows you to offer different courses of action for each payment or purchase type. Mobirise offers a user-friendly, mobile-responsive, and diverse website builder for you to turn your site into an online shop. You can export existing websites to their builder if you want to optimize your presence, or you can start from scratch and make use of the incredible themes, extensions, and features. The Mobirise website builder is great on its own but paired with the PayPal cart extension, it makes eCommerce even easier. To learn more about website builders and how to grow your online business, follow the lower link: