Best Offline Website Builder - Complete Guide 2021
Having a website in today's time is of utmost importance if you want to take your business to the very next level. Also, some of you guys like to create a website just to maintain your portfolio and keeping your clients updated about your achievements. However, behind every good looking website there are thousands of lines of complex programming that goes into it.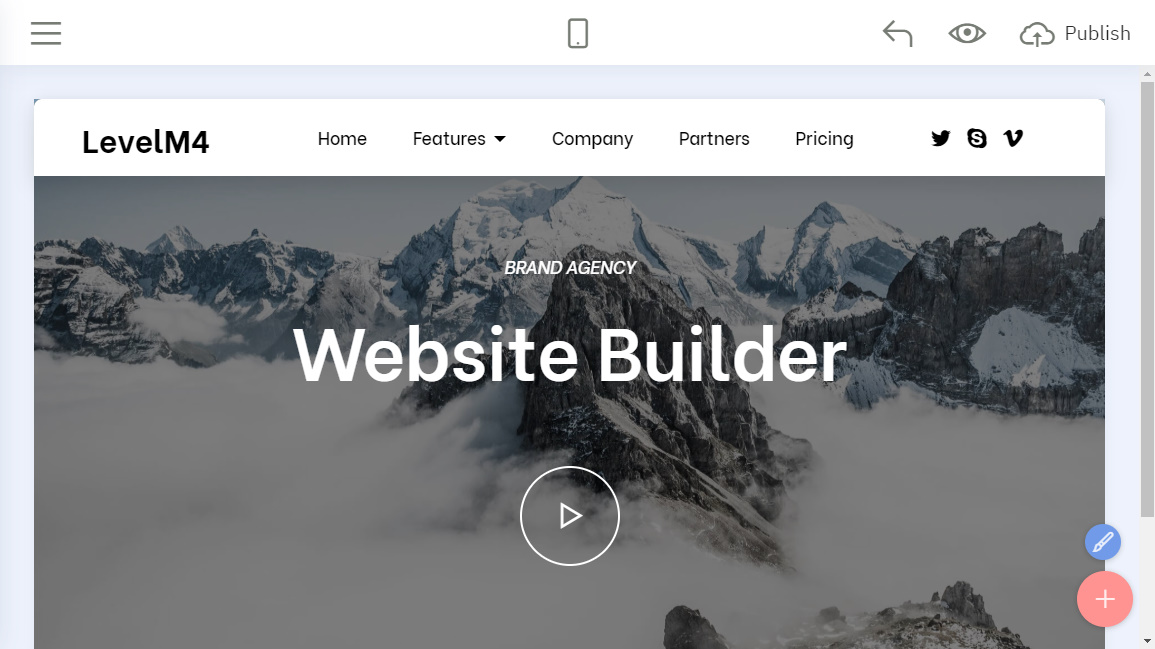 Mobirise, the best offline website builder, that doesn't require any complex coding or any major designing stuff can help you in such difficult situations. It is free to use for both commercial and non-commercial purposes. Primarily intended towards newbies who don't have any knowledge of coding, the best part about Mobirise is that it can be used offline as well and can make highly optimized mobile webpages as well.
What is Mobirise?
It is the best offline website builder that is designed for amateurs with zero coding skills to create business sites, portfolios, and landing pages. The platform is provided with a super-easy editor which will take you very little time to master. Before starting to build your site, you need to have your domain registered and also select a proper host.
Being an open-source software with absolutely free access, it can be used in both Windows and Mac systems. Although there has been quite a few troubleshooting issues with the Mac version, it is expected that they are going to get them fixed with future updates.
Features
The following are the best features of the Mobirise platform
SEO Settings
Free offline website builder tools come with basic SEO options, but Mobirise comes with advanced ones as well. It lets you boost the rank of your site with its SEO and Analytics functionality. You can even integrate tools like Google Analytics and also manage your website's robots.txt file and sitemap.xml file for faster indexation of your site. You can use both manual and automatic modes to improve the ranking of your website.
eCommerce
Mobirise can help you add your own e-commerce store as well. You can integrate anything and any payment option and use payment services like PayPal. You can use it for both digital services as well as physical products. The paid add-on comes at a price of $19 and is definitely worth it.
Integrations and Add-Ons
You can integrate a lot of features into your website if you want for a small fee. All major features including Facebook Comments, Google Analytics, Maps, and Twitter feeds can be integrated into the best offline website builder.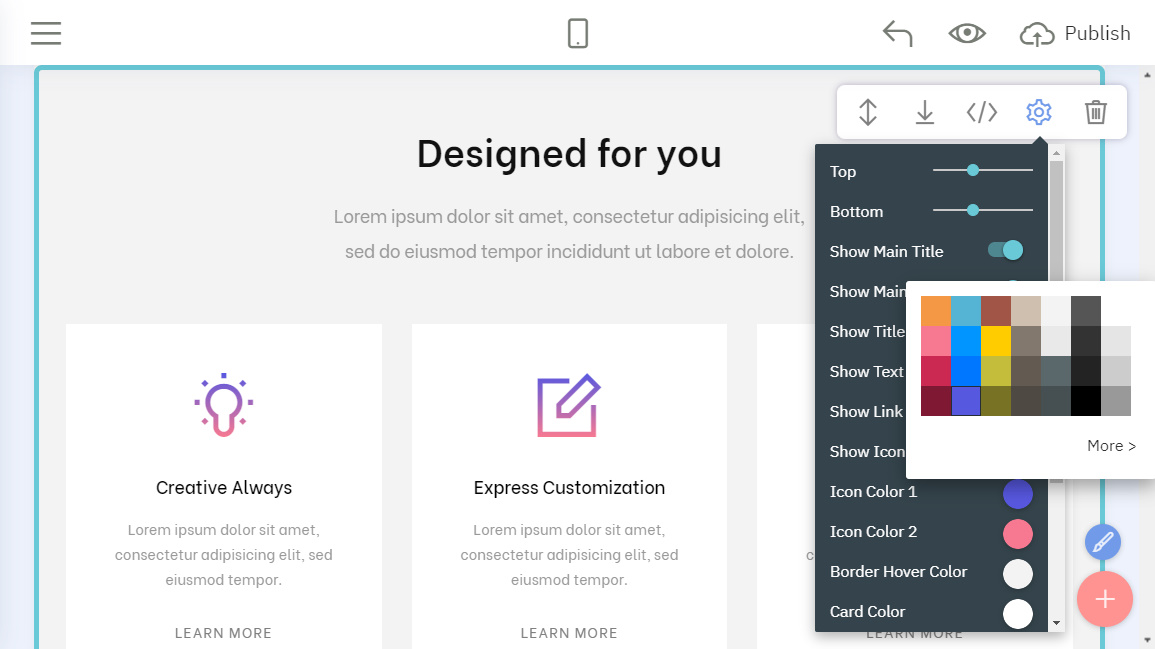 AMP
Mobirise also supports Accelerated Mobile Pages so that it is easy to open your website when someone is trying to open it on their smartphone. The AMP feature is built on and is free to use.
How to use Mobirise?
Using Mobirise is simple and easy.
Install Mobirise
You just need to sign up using your Google account and download it into your PC. After installing, enter the editor and start creating your website from scratch. Mobirise uses drag-and-drop functionality to make the creative process simple and easy and is extremely fast to set up.
Pickup any Theme
Mobirise has a lot of free themes on offer. You need to choose one among them to start building your website. All themes are provided with a lot of features for making a website look completely professional.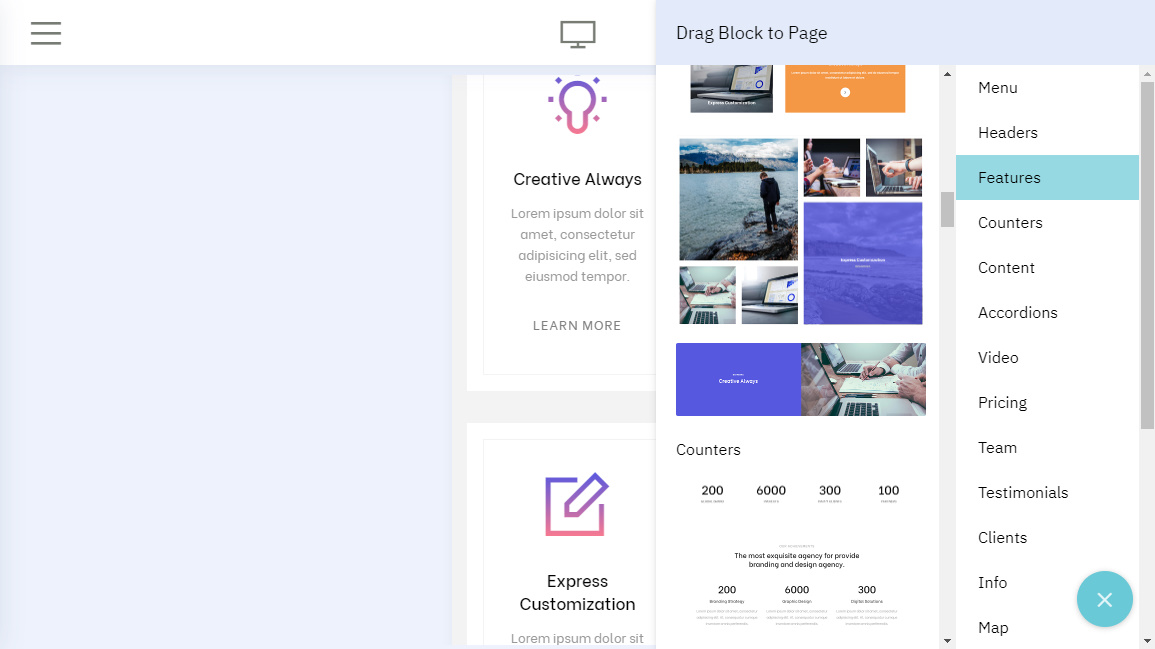 Start editing
The building process is flexible and simple and allows a user to create as many webpages as he wants. Mobirise offers a Page Elements library that has all the necessary features to create different types of websites. All kinds of elements are included like contact forms, social media buttons, footers and headers, menus, galleries and sliders and much more are available under the drag and drop facility.
Publish your webpage
This best offline website builder differs from the rest owing to the fact that Mobirise offers four options to choose from when it comes to publishing your website. You can publish it to your local drive, put your page on GitHub pages, upload it directly on your server ( a good host is required) or finally uploading it into mobirisesite.com (beta version) to make your customers have a quick look at your site.
Verdict
Thus, to conclude, although Mobirise is pretty limited with its modification features, it is best for those with no coding and technical skills. So if you want to build a good looking website and want to prevent the hassles of coding or hiring a web developer, Mobirise is the best offline website builder for you.